So yesterday we started talking about what to do when you get in a creative rut. I thought it would be interesting to ask some of my scrapbooking friends what they do when they experience a lack of creativity. Our first guest is Tanya Hickman.
I know Tanya because we were hanging out in the same digiscrap forums. I always admired her layouts because they are of amazing things to look at. There's always a surprise. Here's how Tanya describes herself.....
Ok, here is the basic run-down on me =) My name is Tanya and I am a 29 year old Hair Stylist from southern California. I have been a Digital Scrapper for almost 2 years. I started paper scrapping about 15 years ago and I always loved the look of a traditionally scrapped album. I had heard of Digital Scrapping and after about 6 months of "thinking" about trying it, I gave in and haven't looked back!
What causes creative block for you?
Sadly, there are quite a few things that cause creative block for me! hehe. But I think that is normal. Sometimes my mind is just too distracted or there is too much going on around me. Other times, there is really no other way to describe it, I am just not in the mood to scrap. It happens to everyone. After 2 years of scrapping, I have really learned what products work well with my style and what products do not work well with my style. Sometimes if I need to work with a kit for creative team duties that just doesn't fit my style, it takes a couple days of figuring out what I am gonna do. It is a good challenge for my creativity. Even though I can't figure out how to use the product at first, I always find a way to make it work for me in the end. There is always a lot of trial and error, but that is the fun part!
Which is harder, getting started or getting finished? Why?
Getting started is always the hardest part for me. Like most scrappers, I have a TON of photos and trying to pick a couple takes me forever. It is usually the picture picking process that takes me the longest. Once I have that figured out the rest is a piece of cake.
What do you do when you get stuck in the middle of a layout or project?
I take a break. Sometimes it is just a couple minutes, other times it is a couple hours. When I stare at the same thing for so long, my eyes just need a break. Every once in a while I will send the layout I am stuck on to a scrapper friend to get their opinion. It is amazing how helpful it is to have a fresh pair of eyes look at your work and make some suggestions. I couldn't survive without my scrap friends.
Do you have a photo of a "stuck project?" (any plans for getting it un-stuck?)
I don't have any right now. Even if it takes me ALL day, I will finish my projects before I go to sleep, because I won't be able to sleep! lol. I have had nights where I am up till 5am because I have to finish what I am working on. Again, I just take a break and that is usually all I need to get the job done.

Where do you find inspiration?
Oh man. I find inspiration all over the place. A lot of the time it comes from fellow scrappers. There are some seriously talented people in the digi-scrap community and they inspire me every single day. Sometimes my inspiration comes from the photo I am using or even a color scheme that I have seen somewhere. There is a awesome new site called Pinterest, that I use to find LOTS of inspiration.

Do you have any "go to" tricks or techniques that always work for you?
I like to have great photos on my layouts. So photo editing is always a must for me. I really don't think I could live without photo actions, but sometimes it is just as simple and bumping the brightness of your photo. It can make a really huge difference and take a photo from drab to wow very easily. This is all you got to do:
Open up your photo (I am using Photoshop Elements):
Duplicate your photo:
Change the blend mode on the new layer to "screen":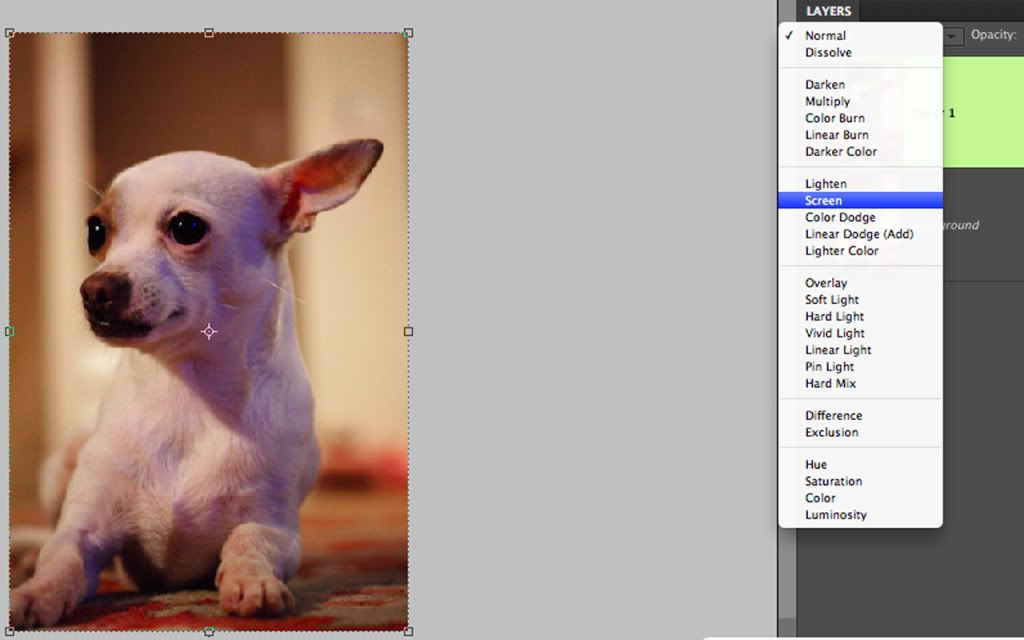 Lower the opacity of the "screen" layer until you like the way it looks: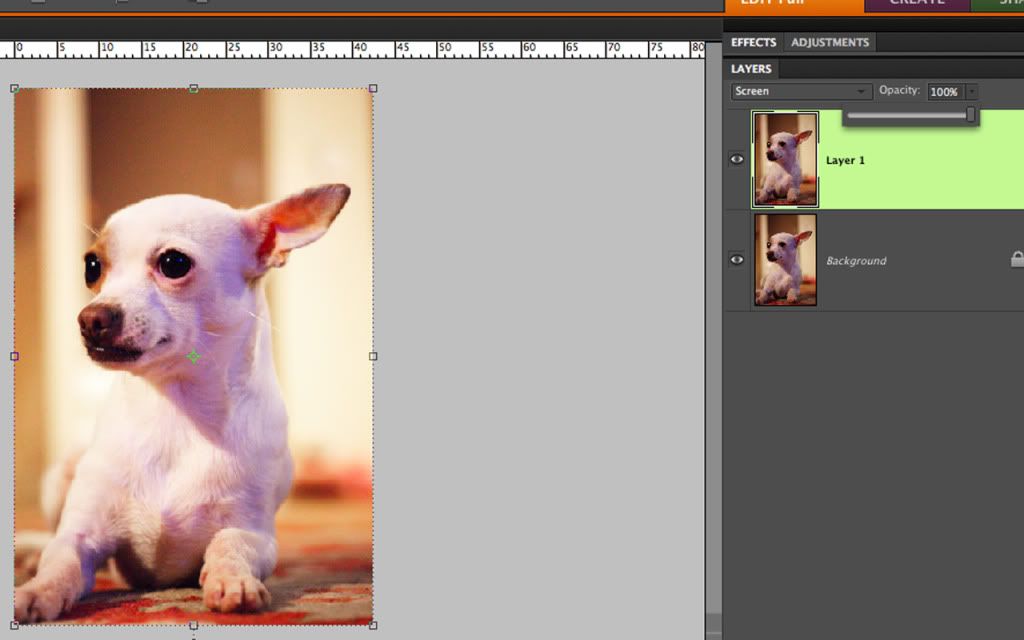 Here is my before photo: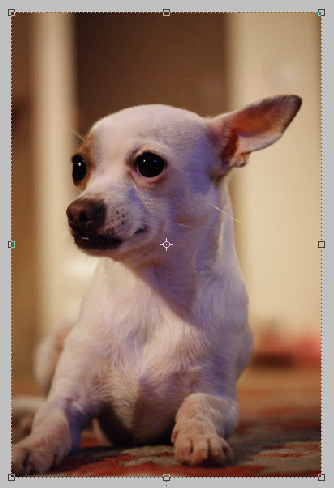 And my after photo, it doesn't seem like much, but it can make a really big difference:

Do you ever find inspiration outside the digital scrapbooking world? How does that "outside inspiration" translate to the digital canvas?
I am a huge Disney fan and spend a lot of time at Disneyland. I scrap those adventures all the time, so I am always looking at ways for my layouts to really capture that "Disney" feel. Little things always make a huge difference when it comes really making a layout pop and give the layout the feel that you want. Here are a few examples of layouts I have made that I think do a good job of translating the Disney feel that I am always trying to bring in:
(I love this about Tanya's Layouts!!!)

Thanks Tanya for your feedback and the mini tutorial! If you want to visit Tanya's blog,
go HERE
. She's in the middle of a daily blog project that's been an interesting read. And go to
ScrapMatters
and check out their Design Star challenge. Tanya is one of the designers in that competition hoping to earn a spot as a designer for ScrapMatters.
What did you learn from Tanya's post??